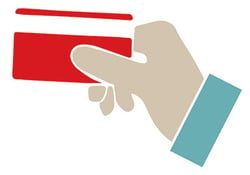 With the rise in popularity of high-deductible health plans (HDHPs) comes an increased burden on your billing department and an increased burden on your patients. Most likely, your billing department is not accustomed to collecting money from patients, yet the need to has ramped up in the last few years. Today, your patients are most likely your largest payor, and if you don't have the right process in place for collecting payment in a timely manner, your practice's financial future could be in jeopardy.
Patients are not taking kindly to this new financial burden either. A few years ago, many paid a co-pay and didn't hear from you again. Now a few weeks after their appointment, they may receive a bill for a seemingly arbitrary amount that they likely were not aware of when they left the office. Had they known they would be financially responsible for additional out-of-pocket expenses, it's possible that they would have made a different decision regarding their care, or perhaps could have prepared for the added costs.
This is why we have developed our tip sheet 6 Tips for Warding off the Negative Revenue Cycle Effects of HDHPs. These tips were developed by our in-house revenue cycle experts who deal with this issue continually as they support our specialty client practices, around the country, in streamlining the billing process to ensure timely collections from their patients. We hope you find our best practices useful.
Download our 6 Tips for Warding off the Negative Revenue Cycle Effects of HDHPs now.