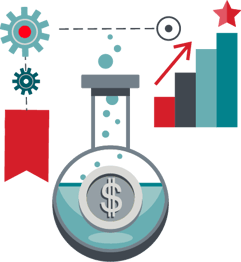 Important KPIs your specialty practice should measure and monitor on a regular basis­—and how to calculate them.
Managing the revenue cycle at a specialty practice is challenging. To be successful, Billing Managers and Practice Administrators should monitor certain Key Performance Indicators (KPIs) to better understand how effectively they are managing the practice's revenue cycle—especially billing, collections and payers.
MedEvolve's RCM team has identified seven measures a specialty practice should be familiar with to ensure maximum financial and operational performance. However, it's not enough just to monitor these metrics, you must take action when an issue is identified to resolve it so it does not continue to impact your revenue.
Percentage of AR Over 60 Days

Days in AR

Collections Per Visit

First Pass Resolution Rate (FPRR)

Gross Collection Rate (GCR)

Net Collection Rate (NCR)

Contractual Variance
Our latest article explains these metrics and why they matter. It also provides the calculations behind the KPIs, so you can find the answers at your practice.
Download our article Seven Billing Metrics That Matter.
If this seems too daunting of a task, MedEvolve offers Practice Analytics, which gives you these answers right at your fingertips, and we also provide project-based Revenue Cycle Management (RCM) services if you need assistance resolving any of the issues that you identify.