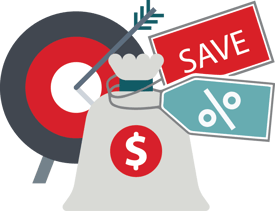 Specialty practices are facing enormous challenges collecting on patient balances and managing healthcare payer relations. They must make patient collections an even greater priority than other providers or hospitals, as their margins for services are often much more narrow. Optimal revenue cycle management is a critical component to cutting costs and helping to ensure consistent cash flow.
Specialty practices need to have processes in place to ensure claims are submitted correctly the first time, to prevent costly denials, and they should make every effort to collect patient balances up front, or while the patient is in the office. Once the patient leaves, practices also should have a consistent process for delivering statements to patients and collection letters when necessary.If you don't, you could be losing out on revenue that you need to stay in business. Outsourcing your billing and collections to a vendor with experience in your specialty is one way to help alleviate these burdens and save money while maintaining a positive patient experience.
Another way to streamline your practices operations and cut costs is to automate processes and procedures that have been done manually in the past. This can often be done with built in workflows in your practice management (PM) software, like those in MedEvolve PM, which include automated charge entry and payment posting, automated claim review and correction, the ability to run eligibility checks in advance of appointments, and more. If you are not aware of such workflows, reach out to your technology provider and ask about them, or sometimes they may be able to build them for you. This automation saves your staff time, so they can spend it on other more productive activities.
For many practices, cutting costs sometimes means reducing employee headcount. While that may be a necessary part of the equation in some instances, and outsourcing billing can help in that area, it is not the entire story. Creating efficiencies and cutting costs means being able to invest in putting the best people where they can make the biggest impact and having the freedom to spend money more wisely where it's needed the most.
Our new guide, Cost Cutting Tips for Specialty Practices, explores some ways that we have found to be effective means for physician practices to save money.