When it comes to managing your revenue cycle in today's healthcare climate,
it's not about collecting every dollar—it's about collecting every penny.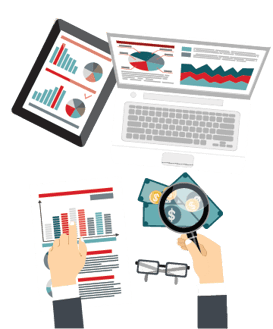 We found several key areas that are causing revenue leaks in specialty practices, and we recently presented a webinar to share this knowledge so practices can prevent it from happening in the future.
You could be missing out on hundreds or thousands of dollars each month due to unresolved denials for the following common issues:
Eligibility and Benefits Verification Gaps
Increasing Patient Responsibility
Avoidable Rejections and Denials
Contractual Underpayments
Don't let simple mistakes keep your practice from reaching its full revenue potential.
Click the image below to view the recorded presentation.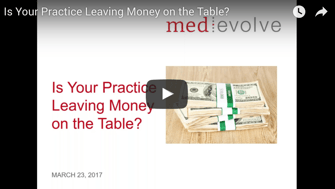 Presented By:

Aimee Heckman — Healthcare Business Consultant
Aimee Heckman is a Certified Professional Biller (CBP) and Certified Physician Practice Manager (CPPM) with more than 25 years of experience in Medical Practice Management, Revenue Cycle Management, PM/EHR implementation, and business development.

Matt Seefeld — SVP, Business Development
Matt Seefeld started with MedEvolve in January 2017. He brings over 17 years of management consulting experience with extensive expertise in the assessment, design and implementation of process improvement programs and technology development across the entire revenue cycle.
---
To inquire about MedEvolve Practice Analytics, Practice Management software or Revenue Cycle Management Services, please, fill out our contact us form, email us or call800.964.5129 option 4.