MedEvolve is excited to add Jim Crook and Jon Phillips to our Board of Directors to help guide our strategy for future growth and expansion. Both gentlemen will offer new insights along with a wealth of knowledge and experience growing healthcare IT companies.
Here is an excerpt from our press release: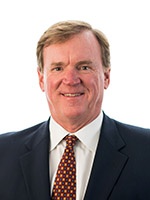 "Jim Crook has over 35 years of leadership experience with a strong track record of growing companies in healthcare IT. Currently, Mr. Crook is a private equity investor in several healthcare IT companiesand serves on multiple related boards, including MediRevv, OpenTempo, RCxRules and Arcadia Healthcare Solutions.He is also on the advisory board of Peloton Equity, LLC, a healthcare growth capital company, and a member of the Colby College Board of Trustees. He began his career with IBM, followed by 25 years with IDX Systems Corporation where he held a number of executive operating roles, including President and CEO. IDX was acquired by GE Healthcare in 2006.
Jonathan Phillips has over two decades of experience providing financial advisory and strategic consulting services to leading healthcare organizations. Mr. Phillips founded Healthcare Growth Partners (HGP) in 2005, where he continues to serve as Partner and Managing Director. Prior to HGP, Mr. Phillips was a Vice President in the Healthcare Investment Banking Group at William Blair and Company, and he served in various roles in the healthcare practice of Deloitte Consulting for more than five years. Currently, he serves as Chairman of Streamline Health (Nasdaq: STRM), and is an active member of the boards of other healthcare companies, including Vivify Health, Conversio Health, Lightbeam Health Solutions, PatientBond and Cordata Health. Throughout his career, Mr. Phillips has provided strategic and financial advisory services to over one hundred and fifty clients in the healthcare industry, including representing clients in mergers and acquisitions and equity financing transactions with an aggregate value of over $2.5 billion."

Please click here to read the full press release on our website.