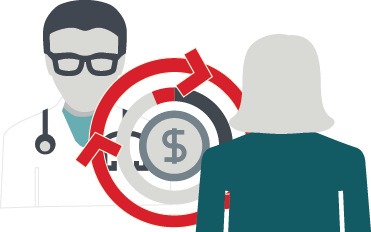 Since doctors began taking the Hippocratic Oath, they have struggled with requiring payment for treatment of patients. For a doctor, it is their duty to treat a patient and sometimes they may be too willing to dismiss a copay or balance due because they empathize with a patient's situation or maybe have a long-standing relationship. Collecting money that is owed is awkward for most business owners if a client does not immediately offer payment when it comes due. An unfortunate consequence of the increase in patient financial responsibility is that the practice of collecting on patient balances can turn you, your practice, and your staff into the enemy—the dreaded debt collector.
According to the U.S. Code of Federal Regulations, a practice must "make a reasonable effort to collect" on a patient bill before it can be considered a write-off.
What Defines a "Reasonable Effort to Collect?"
With respect to Medicare and Medicaid, "reasonable effort to collect" has been interpreted to mean that the provider sends three statements to the patient and if the patient does not respond, the account may be written off. Since third party billing rules can be difficult to decipher and differentiate, it's typically a best practice to use Medicare and Medicaid as the standard for all payers.